Ref:
Date:
Location:
Photographer:
Ref:
Date:
Location:
Photographer:
Zabludowicz Collection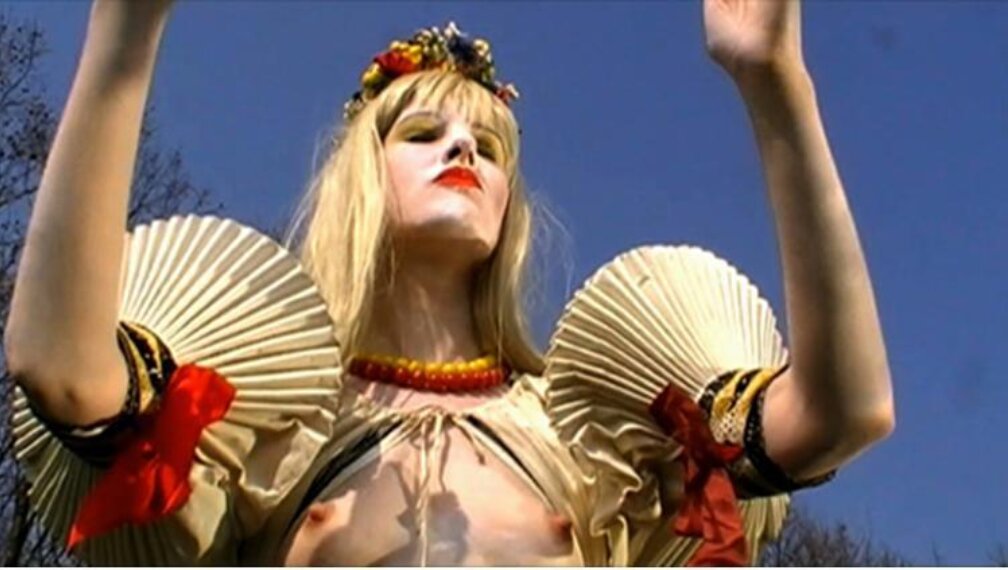 https://www.zabludowiczcollection.com
Hidden Mothers, A Public Art Project by Tereza Buskova
Hidden Mothers began in Birmingham in 2019, and started out hosting workshops inviting migrant mothers to take part. After a pause, this public art project by Zabludowicz Collection artist Tereza Buskova is coming back in 2021 in three parts, consisting of embroidery and baking workshops, a procession, and culminating in the installation of a large-scale replica of a Slovak inspired cottage façade. Finding its home at Copeland Gallery in Peckham, this public art project is now open until 10 July.
This project has a focus on the empowerment of women, in particular mothers, who experience isolation and routinely face stigma in the UK. Rituals are often present in Buskova's practice, and Hidden Mothers is no different with inspirations from the cultural customs of Great Britain, Central and Eastern Europe.
The project is presented in association with Every Woman Biennial.